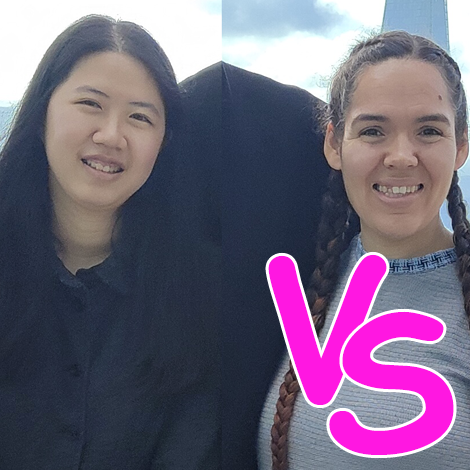 Volunteer Stories is back! Started in 2016 by Lettice Wigby, Volunteer Stories season 3 launches on Thursday 19th January 2023. Volunteer Stories is a one hour show on the 1st and 3rd Thursday of every month, which sees Lettice interview a wide range of people about their voluntary work on different projects around the world.
Season 3, episode 1 features Sandy who comes from Taiwan. Sandy has participated in many volunteering activities, including: volunteering at a library, a hostel, and an international ice skating competition!
Season 3, episode 1 also features music by Allen Stone, Jim Kroft, Patti Smith, Emeli Sandé, Pandemonium Drummers and Friends, and Porches.
If you would like to be a guest on Volunteer Stories please email office[at]cr944.at
You can follow Volunteer Stories on facebook and twitter.
You can listen to previous episodes of Volunteer Stories below.
Season 1, Episode 1: Georgina and the environment
Season 1, Episode 2: Oliver and European Voluntary Service in Wales
Season 1, Episode 3: Connie and Scouting in Vienna
Season 1, Episode 4: Kiryl, Winnie, and Damir – European Voluntary Service in Austria
Season 1, Episode 5: Funto and International Citizen Service in Nigeria
Season 1, Episode 6: Volunteering with animals in the UK and New Zealand
Season 1, Episode 7: Refugees in St. Pölten, Austria
Season 1, Episode 8: St. Pölten Skate Association in Austria
Season 1, Episode 9: Arun and European Voluntary Service in Austria
Season 1, Episode 10: Volunteering for the London 2012 Olympics and Paralympics
Season 1, Episode 11: Calum – sports, jam making, and International Citizen Service in Zimbabwe
Season 1, Episode 12: Volunteering at a Library and university social work placements
Season 1, Episode 13: Aaron Maine from Porches
Season 1, Episode 14: Aimee – volunteering at a Sri Lankan orphanage and a Romanian care home
Season 2, Episode 1: Jan and the Pandemonium Drummers
Season 2, Episode 2: Costas and Petros – founding a volunteer powered organisation in China
Season 2, Episode 3: Anastasiia – UEFA, AIESEC, Lean In, and LifeSkills4Me
Season 2, Episode 4: Vegans of Beijing
Season 2, Episode 5: Spittoon arts collective
Season 2, Episode 6: Sherrie Su and Toastmasters
Season 2, Episode 7: Sam and Peace Corps
Season 2, Episode 8: Cale and Food Not Bombs
Season 2, Episode 9: China Science and Technology Museum
Season 2, Episode 10: Ale and Paw Pals Animal Rescue
Season 2, Episode 11: UCAS Guitar Club and Cross-Culture Group
Season 2, Episode 12: Cale and Habitat for Humanity
Season 2, Episode 13: Clara Non-Profit DIY
Season 2, Episode 14: Mark and the Western Service Workers Association